Welcome to LaVeer Jovel & Associates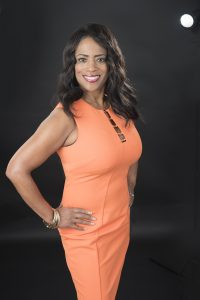 LaVeer Jovel is an award-winning Professional Public Speaker, Executive and Life Coach, Custom Training Video Producer and Reiki Master.  Her clients and audience praise her for taking challenging topics and making them interactive, engaging and fun!!! She has presented in every state in the country and has clients throughout the U.S.
We at LaVeer Jovel and Associates are committed to providing exceptional customer satisfaction. Mediocrity is a dirty word to us.  We guarantee success and work with our clients to ensure we have a clear understanding of their need.  We design, develop, facilitate and evaluate each training program while making sure that key stakeholders are involved and engaged in the process.
Executive and Individual coaching programs are tailored to help clients meet their personal and professional goals. Clients strengths and weaknesses are assessed and clients have an option to receive coaching face-to-face, via Skype or a combination of face-to-face and Skype.
We also produce exciting professional custom training videos.  Custom training videos are ideal and ensures that training videos are relevant to meet the organizations goals. Professional actors are used and whenever possible we use staff which gives the videos a special touch.